*You are reading the Needle's Queer Guide to Berlin
It's a stereotype that the offerings for gay men in a metropolis far outnumber those for women. But in Berlin, there is a broad array of possibilities. Yes, there are fewer dedicated Lesbian bars here, for example, than gay bars. But the number and quality of monthly parties is high. And there are many organisations for Lesbian, Trans*, Non-Binary and Queer women to boot.
Bars
Möbel Olfe, in a former furniture store, is a popular bar night out on Tuesdays.
SilverFuture in Neukölln is a bar especially popular with women and is open every day. It's billed a discrimination-free safe space for 'Kings and Queens and Criminal Queers'.
Himmelreich in a neighbourhoody bar in Friedrichshain also tends to be majority lesbian. Great terrace and sidewalk people-watching in summer.
Roses and Südblock also draw a lesbian crowd. Roses is a late-night bar with a mostly male gay crowd, but it is popular with a broad spectrum of the queer community.  Südblock is a great place for an after-work drink, in their Biergarten, and they also have an active party program, and community program (for immigrant communities, trans*, refugees, and is accessible for patrons in wheelchairs).
You might also also check out Lady's Night on Wednesdays at Bar B104 in the Bergmannkiez in Kreuzberg (women only).
The after-work party on Fridays for women at the Sonntags Club is also popular.
For something a little more alternative, you might check out if anything's happening (usually in the summer months) at Raumerweiterungshalle.
Parties
L-Tunes is one of the most popular lesbian club evenings in the city (nowadays usually at Maze).
At Schwuz, HOT TOPIC, a Queerfeminist project, that also promotes POC, has a monthly party. Also at Schwuz is Letz be On. 'LBO' describes itself as a 'Lesbian Sanctuary'.
Try also the party Girls Town in Gretchen. Check out also what Mint Berlin has going (even though their regular night has shut down).
Room 4 Resistance, mentioned before, is more than just a popular club for women, but also a political force.
If you are into rock, then try the Mondo Klit Rock Club, which is every two months approximately at the Roadrunners Paradise Rock and Motor Club, an alternative biker bar.
Hoe_Mies, meanwhile, is a hip-hop, RnB, Reggaton party series for women, non-binary, trans*, that also has a community group.
Organisations
Check out also a number of organisations: Spinnboden has a lesbian archive and library, Begine is a community centre with events, the Lesbenberatung provides counselling and advice.
The Sonntags Club, mentioned already, has events, information and counselling. They have a ton of events.
The Lesbian multicultural women's initiative RuT – Rad und Tat is not just aimed to Lesbian immigrant women, but have an events series open to a broader lesbian public: from language exchange, bike repair workshops, to a 'World food buffet'.
The Wildwasser FrauenNachtCafé is a centre for womem in crisis or conflict situations. Fridays from 2030h they have a roundtable for an exchange of experiences
The Schokofabrik is a feminist collective by the 'women of Kreuzberg-36'. It provides not just legal and social consultations, but also offers a hammam, or Turkish Bath, for women. Schokofabrik are interested in providing an alternative neighbourhood story for the area around Naunystraße, often portrayed by the press as a 'bad immigrant neighbourhood'.
female:pressure is a network of women, non-binary, and trans artists in the digital arts and electronic music.
For choirs, check out the Classical Lesbians , Die Kessen Berlinessen,  or Die Spreediven (who often sing alongside Berlin lakes).
For health concerns, you might contact FFGZ, the Feminist Women's health initiative
For a sport, Seitenwechsel  is an organisation that offers lesbians and trans* and inter members an astonishing range of sports activities from boxing to parcour to pilates.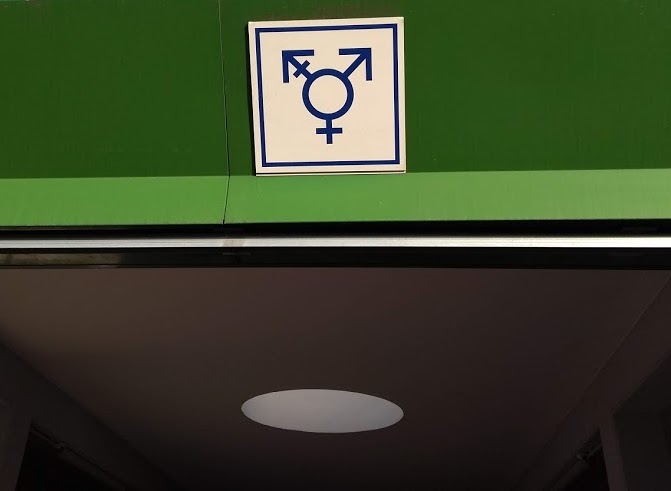 More Trans* Resources
Here, I should make clear that the Trans* 'scene' as such doesn't always overlap with the women's scene. Female to male trans* people might find some of the women's venues tricky, for example, as these venues'  intended audience is generally female.  Bars and clubs such as Möbel Olfe, Silver Future, Südblock, Himmelreich, and Room 4 Resistance, have an all-welcome vibe to them. You might also check out some of the resources below:
The Sonntags Club, mentioned above, has a trans* group.
For counselling, you might contact TransInterQueer. They also have support groups, a café, an archive, and even a radio station! For a self-help group, then try SHG.  Information in English is provided on the pages of Queer Leben.
Trans* people from immigrant backgrounds and refugees can find multi-lingual support at Gladt.
If you are looking for a youth group (if you are under 27), then contact Abqueer. 
The Lesbenberatung has a useful dedicated resource page for the trans community with plenty of useful links.
*
NEXT PAGE:  to read the next page of the Needle's Queer Guide to Berlin
INDEX:  to return to the guide's index