The Docufiction of Yony Leyser: a preview of Desire Will Set You Free
If you were on the Kreuzberg-Neukölln gay scene two Mays ago, you saw your regular haunts become a film set. Your friends became extras and your soundtrack the music of Peaches, Rummelsnuff and Nina Hagen. They all feature in Desire Will Set You Free, by American-German director Yony Leyser. His new film, recently shot around Berlin, is a love story about a Russian rent boy, and how transitioning affects his relationships.
The Needle was fortunate enough to interview the director in 2014, and now revisits the interview in this post––as the film will have its Berlin premiere on 2 May in Kino International before general German cinema release.
Yony Leyser is an outside-insider. Let's work from the outside in: he came to Berlin only in 2007 as an expat, is concerned with super-trendy themes like gay and trans identity, and comes from the film school culture of Los Angeles. What you expected, right?
But no: Leyser pulls a few surprises that complicate the above narrative.
His arrival to the German capital follows the legacy of his grandparents who were Jews from Pankow, who fled in 1936. His investigation of the queer community, he tells me, eschews the corporate and commercial and tends towards the creative and alternative scene (a film project on Punk Queer is currently in the works). And while, yes, he started at CalArts in Los Angeles, he was kicked out and ended up studying journalism in Kansas. It is not surprising that he is drawn to filmmakers who represent marginal lives––the sometimes arty sometimes trashy creations of Bruce LaBruce, or the negative storytelling of Fassbinder.
This departure from the norm is perhaps best seen in Leyser's choice to work in Berlin rather than in New York. He calls the great American metropolis 'one of the worst places on the planet', where everyone is too busy for creative exchange. Compared to the 'very mainstream gay culture of New York', he prefers 'the much more international queer culture of Berlin'. Leyser elaborates: 'On a laketrip with some performers, we were talking, and everyone in the car felt like we were part of a real Weimar movement. There was a social artistic movement happening here, and it was an international one like Weimar. We all felt like it was the end cusp of it. And at the end cusp either something tragic happens or it commercialises'. His prediction is that we are moving towards the latter, and that his film captures Queer Berlin as a character at that moment of transition.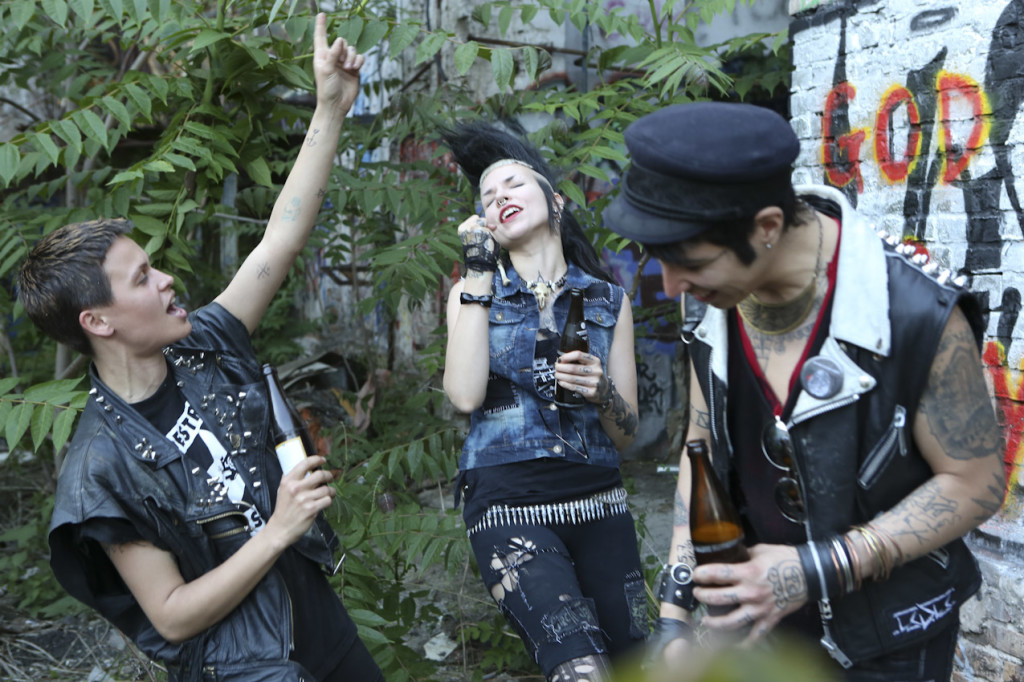 Leyser's own experiences bleed easily into his film work. A little too easily, one might be tempted to say, in that he plays the triple role of screenwriter, director, and main actor. And the film is set in the bars and clubs he himself likes to frequent. Does this mean that Desire Will Set You Free is simply a film all about Yony Leyser? Or is it better described in the great tradition of 'docufiction', which includes other self-referential Berlin diarists like Christopher Isherwood (or would it be better to avoid canonical Weimar-era comparisons)? The proof will be in the pudding, as they say.
The mix between fiction and non-fiction is best seen in how Leyser creates his characters. An exciting quantity is the actor, Tim-Fabian Hoffmann, whom Leyser cast from an open call in Berlin, before Hoffmann starred in the controversial MEAT installation at the Schaubühne in 2014. In MEAT, Hoffmann played a dissipated hustler, loitering around a nail salon, concerned about small flaws in his physiognomy. He is now at the Schauspielhaus in Bochum, where he premiered in the one-man show 'Co-Starring' this past December 2015.
In Desire, he remains in the underworld, and plays Sasha, the Russian rent boy lead, a character that, not surprisingly, Leyser actually met. Or rather, the Sasha he met became the composite of three different people, 'all very similar, trans women living their lives as men, all under 25 years old, all having lived with their mothers beforehand… they all shared a similar experience'. In Desire they all meet Leyser's character, a bourgeois bohemian intellectual, and they clash.
Composite characters filtered through Leyser's experience of them reminds me of critics' reproach of Isherwood's narcissism: his 'experience of the encounter',  where real life figures only populate his Berlin stories after they have filtered through aspects of his own personality. This technique is quite a departure from Leyser's previous documentary work, such as William S. Burroughs–A Man Within. Leyser explains that the move to fiction is a permanent shift, 'making a fiction film is like being on drugs, it's really addictive. It feels like you are working as a surgeon in the Emergency Room… I imagine working on a fiction set is similar'.
The locations, meanwhile, are all real spaces scattered around the alternative scene of Berlin: Supamolly, Bethanien, Roses, Möbel Olfe, Ficken 3000. But Leyser chooses to talk about the industrial space, near Ostkreuz, about.blank, the location for the notorious Homopatik parties, when asked for a representative example.
'They have this outdoor garden, and we made it into a dream garden, the dream of our main character Sasha. He interacts there with a diverse group of mostly nude people living out their sexual fantasies. Nina Hagen was in the scene, playing an oracle, in a trailer giving Tim advice… She is an icon, she is part of the reason I moved to Berlin. My character moved here because of Bowie. But I moved here because of Nina Hagen and Fassbinder'.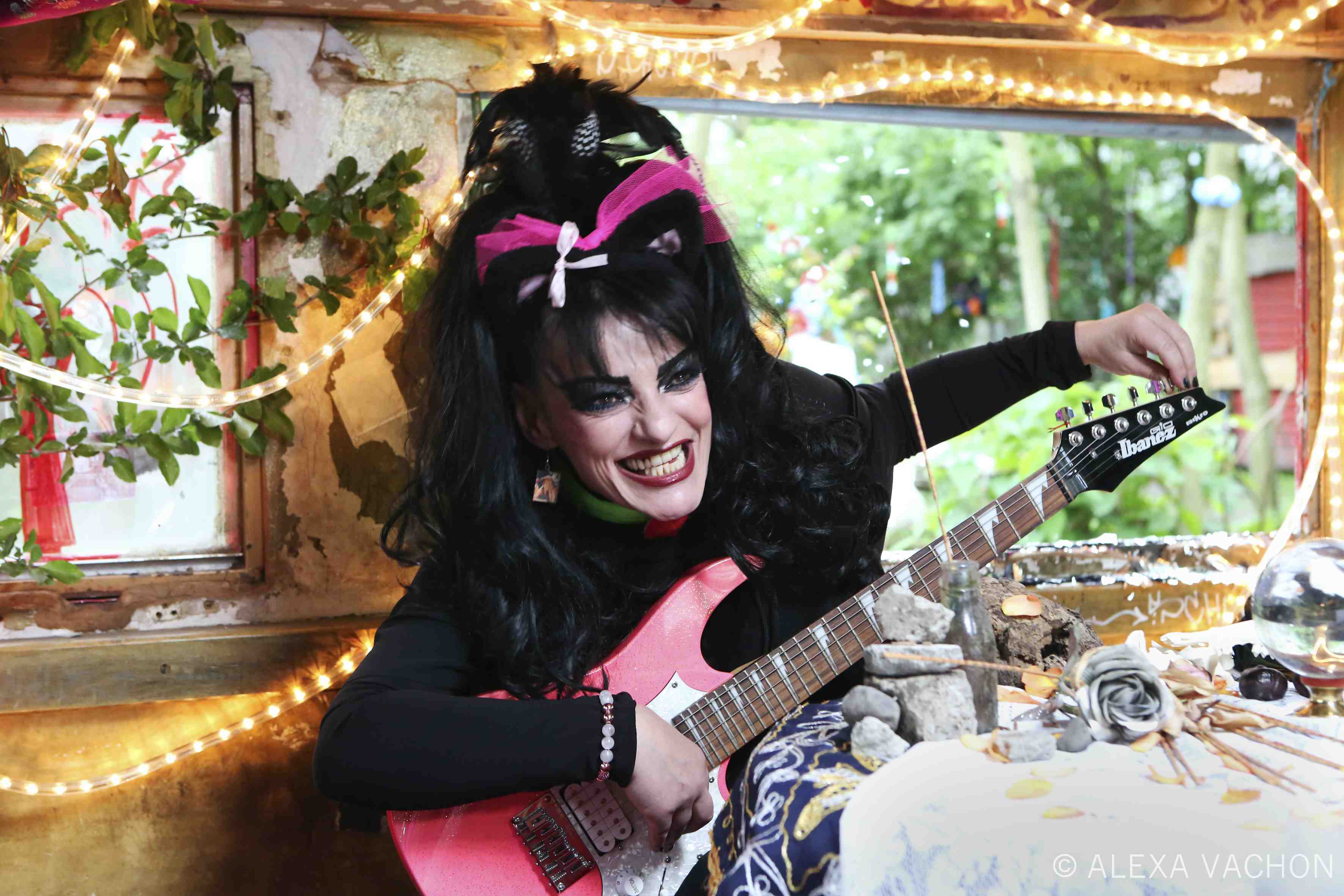 A revealing anecdote is that Penny Arcade had to cancel two days before because of pneumonia, and so, remarkably, they found Nina Hagen, a muscular symbol of the East-West Berlin divide, on short notice as a replacement. Leyser is remarkably successful in including very famous personalities in his films. He tells me 'You just need to approach them', but I wonder what other tricks he has up his sleeves. The Burroughs film featured interviews by John Waters, David Cronenberg, Iggy Pop and Gus van Sant, just to name a few. And in Desire, Peaches, the sensational Canadian pop singer resident in Berlin, gives a cameo performance.  So many names! It's like I've had too much cake!
Leyser explains, 'Peaches was interviewed for my Queer Punk documentary, and I helped her with some of her filming for Pussy Riot… and we became friends, and she loved the idea of the film, and she sings for the first time in German for the film, in Berlinerisch. There's a lot of music in the film, which builds up scenes. She plays a cover of a Claire Waldoff song, Hannelore, and she turns it into an electro-rap, changing some of the lyrics… Hannelore, Hannelore… the prettiest kid from Hallesches Tor…'
Leyser and I finish up our discussion in the K-Fetisch café in Neukölln, and I think to myself that he has been rather distracted throughout our whole interview. Finally, I notice what he has been observing. He points up to an upstairs balcony across the street where two veiled women are making tea, and comments, 'I keep wondering what they are talking about'.
How would he write their story? Their dialogues? Would he make one a lesbian and the other a transsexual? Perhaps they are. Do they need more veneer, less realism, more nail polish? Is Leyser versatile enough with his material to capture a world beyond his own concerns, beyond Berlin's queer underground, which we discussed at K-Fetisch? Then again, that is not his subject.
And yet, as I look at the two women laughing and drinking, I begin to entertain the idea that if Leyser can conjure up a convincing fictional world on that distant balcony––one that does not serve up a fantasy projection about what we think happens in that separate space, but delivers us a distinct world you can believe in––that we are in for a very exciting ride indeed with his new film.
—————————————–
This preview of Desire Will Set You Free was first published on The Needle in July 2014. The article was revised, in advance of the Berlin premiere, in April 2016.