London in Exile: Literati, Scones and Hudson's Cakes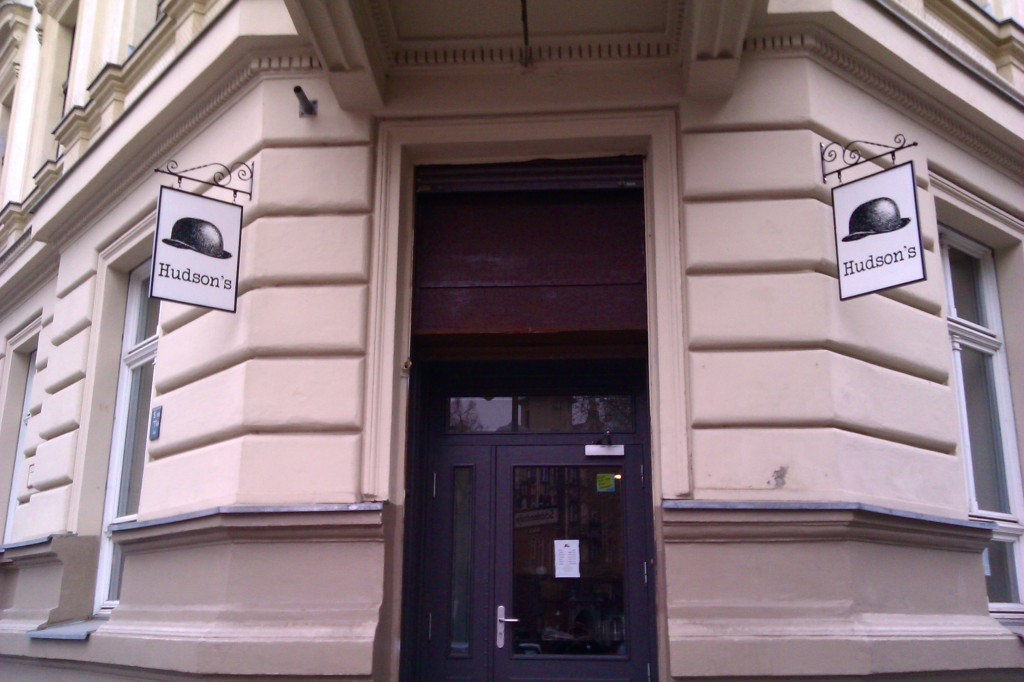 Walk through this door and into the story of many English speakers in Berlin. Jim Hudson worked for an architecture practice. Katie Hudson worked in research and technology at the BBC. Like many Brits who have moved to Berlin, they had enough of the stresses and expense of London. They opened a tea and cakes shop on Boppstraße in Kreuzberg, a chance to slow down and live life differently.
Except the cakes shop has become an enormous success, the couple are kept much busier than they ever expected with the constant requests for catering, English cream-tea events, cake orders from throughout the city, and the business of running a buzzing café and its staff. So much for slowing down.
I don't come to Hudson's just for the English breakfasts, ploughman sandwiches, pasties, or what I like to call 'Ginger Crack' (they call it 'Ginger Crunch', I am not insinuating any illegal ingredients) which I can't stop eating. Or for the chocolate cake that combines sugar and alcohol (porter), as it should. There must be another reason for coming here several times a week and sacrificing my waistline.
The attraction of Hudson's is that it feels in many ways like the culinary nerve centre of the English-speaking community in Berlin. And as with so many people who have left their homelands, I find comfort in being around my language now and again, in having copies of the New York and London Review of Books on hand, and feeling connected to traditions in exile. All the better if those traditions––like cream tea: scones, clotted cream, and an afternoon blend my grandmother would have been impressed by––are affordable and cater for your stomach.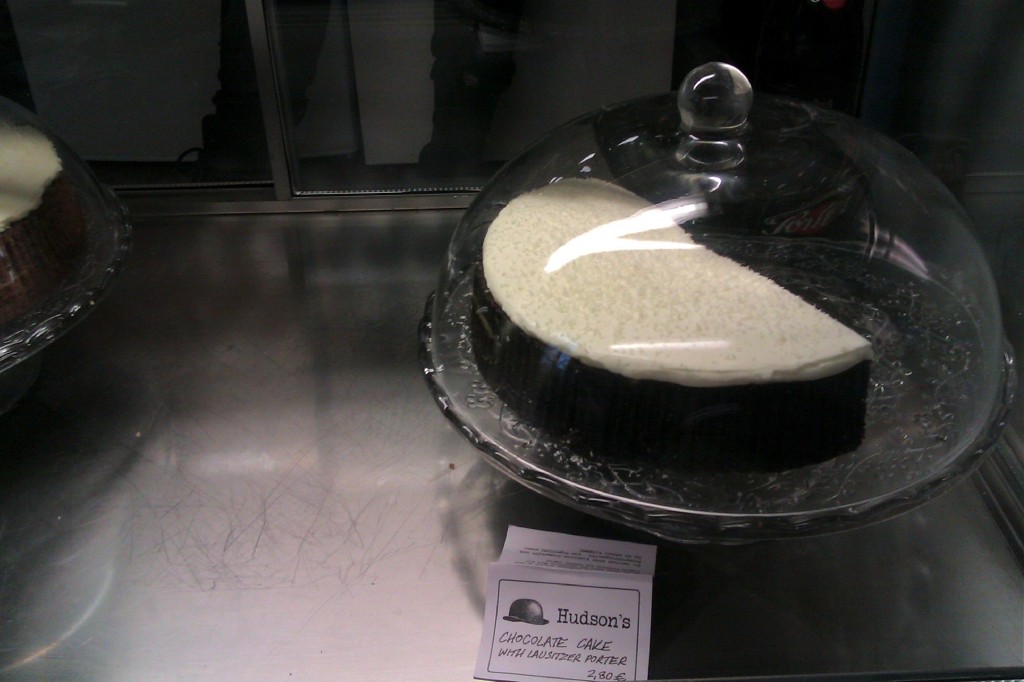 But Hudson's, like the story of its owners, has also become a point of reference for English-speaking bloggers and expats––a point of exchange both virtual and 'real-world'. Jim's blog on architecture in Berlin has been voted one of Berlin's best, as has Brendan Nash's blog on cabaret in Berlin (Brendan is often seen behind the counter protecting the lemon drizzle cake). Just up the road, the English-speaking Dialogue Books, which has a purposefully limited collection of harmonious titles of fiction, philosophy, history and poetry, is part of the same circuit. It's only a short walk farther to yet another great English bookshop, Another Country, which organises English film and dinner nights. All these ex-patriot literary and café-culture institutions add to that intellectual buzz that is making Kreuzberg, and the Graefekiez in particular, feel increasingly like home for Londoners, fellow anglos, and anglophiles.
I am not an ex-pat who gravitates to ghettos of his own language abroad. I came to Berlin precisely because I wanted to be engaged elsewhere. And yet, it's a Saturday morning and Hudson's is busy, and I find it exceedingly pleasant. I hear accents from Australia, South Africa and Ireland mix with the sound of German. I'm having eggs and toast with the obligatory sausages, tomatoes and baked beans. I see there's just one more slice of lemon drizzle cake left on the counter. Hudson's is a place to come to take stock, of what we left behind and the surprises we never expected with a new life in Berlin. I can relax with my cup of Assam, brewed properly in its own pot, with a little milk on the side.
And I feel just a little bit guilty, because Jim and Katie, more successful than expected, are too busy.